When Ethiopian and Eritrea went to war over a border town more than 20 years ago, Ethiopian people living in Eritrea were forced to leave and the same was true for Eritreans in Ethiopia.
That was also Megebe Temesgen's bitter reality.
As an Eritrean living in northern Ethiopia, she had no choice but to leave her home and friends behind.
But one of her neighbours, Shasitu Nigusse, helped out in her hour of need.
Looking back, Ms Megebe told BBC News Amharic that Ms Shasitu was then the only person in her life who could safeguard her home in Gondar and her belongings inside it.
Ms Shashitu rented out the house to tenants and collected rent payment on behalf of Ms Megebe for the next 20 years while was away.
She even stood in for Ms Megebe when local administration officers summoned her on matters regarding the house.
Ms Megebe finally returned home to Gondar in 2018, when Ethiopia and Eritrea made peace and the borders were opened.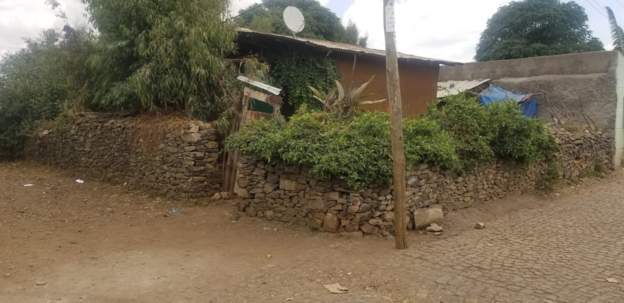 She told the BBC she was touched that her neighbour held true to that promise made all those years ago.
"I'll live here for the rest of my life," she said.